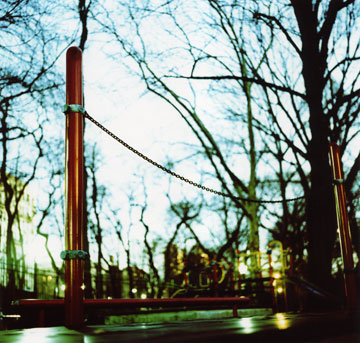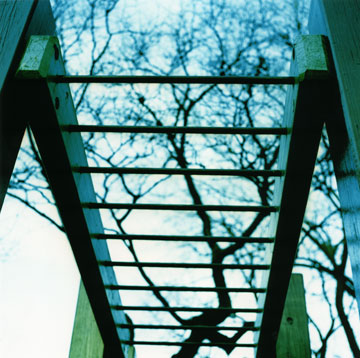 New York City's playgrounds are hidden in the labyrinth of cement & glass of the city, in the corners of parks and on the edges of the island. Refuges for the many who are growing up in the city, these playgrounds are also an obvious sign of it's society - encircled by fences, gated, and with notices posted: " No Adults Allowed unaccompanied by a child" .
Created between 2001 and 2004 this body of work explores the idea of innocence and loss of innocence in a city facing it's own loss of innocence at the turn of the 21st century.
All images are analog film and paper- printed bu the artist herself. The main edition is 30"x30"( 76cmx76cm) and editions amounts of 3.